Many have called or predicted the 2022 UEFA Women's EURO as the biggest tournament in the history of women's football, and while that physically was not possible, at least not from the perspective of attendance, the 2022 UEFA Women's EURO had potential for breaking more than a few records, and it did in fact break them as far as Euro's are concerned. It's already known that the Women's EURO final will be record breaking as far as attendance, and quite possibly also as far as TV audience is concerned. We seen the most goals ever scored by a single player, with both Mead and Popp currently being equal on 6 goals. The attendance of the tournament doubled compared to 2017.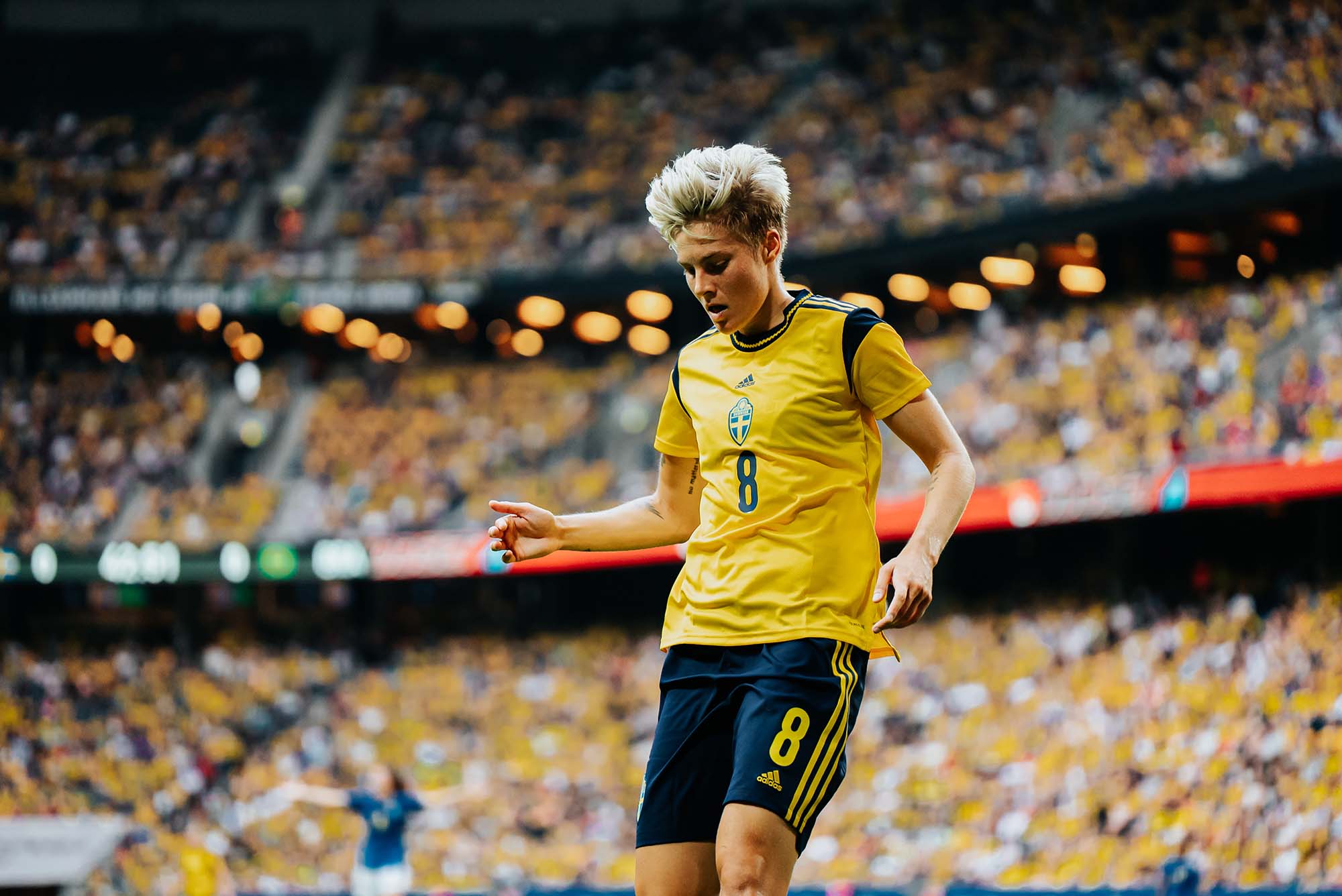 But numbers aside, let's talk about the 2022 Women's EURO.
The Biggest Disappointment
The biggest defeat of the tournament fell down to a team that perhaps wasn't one of the favourites, but was considered as one of the better teams in the competition, with that being Norway. And it wasn't just that they lost big. It was how they lost big. Was England that good or was Norway just so bad at defending? That's a question to think about.
As women's football grows we hope to see a lot more even games and a lot less big number games, but the fact that a ranked 8th nation beats ranked 11th nation with the result of 8-0 is not good enough for promoting the game. And sure, big defeats like this happen on the men's side of football too. We all remember the 1-7 Brazil v Germany at the 2014 World Cup, but big number games are a frequent phenomena in women's football and that is not a good thing.
This will without a doubt change in the couple of years as many more countries put more resources into developing players and providing them with competent coaching as well as facilities and opportunities, but as it stands, if you look at the current 2023 Women's World Cup Qualifiers at the time of writing, the goal difference of the leading teams is astonishing.
Sweden +25 Goal Difference
Spain +45 Goal Difference
Netherlands +27 Goal Difference
England +68 Goal Difference
Norway +39 Goal Difference
Italy +28 Goal Difference
Germany +31 Goal Difference
France 37+ Goal Difference
On the contrast, on the men's side of things, the highest goal difference was 36 by England, there were only four teams that got over 20+ goal difference and two that got over 30+ goal difference, and that is with 2 matches extra played, at the time of writing.
Norway's coach Martin Sjögren is no longer the coach after the tournament, and rightly so.
People Forgot to Count on Germany
Amongst the frequently mentioned to win the 2022 Women's Euros were Sweden, England, France, and Spain, but Germany was one that didn't quite make it to that list that often, despite of the fact that they have won the competition the most, and despite the fact that they have several powerhouses of football that have delivered consistently for many years.
Going into the record breaking final at Wembley it could be said that England will be the favorites considering they are playing at home, their wide squad, and the fact that they have won big against teams like Sweden who are the best ranked team of this competition. Yet if you look at the game against Sweden, if you take away the 3 goalkeeper mistakes which shouldn't happen at this level, then it's 1-0, and the way Sweden was playing in the first half, if that 2nd goal did not come right at the start, Sweden would have very likely caught up and perhaps this article would have been very different today. Likewise, England did not shine against Spain.
Read more about our commitment to women's football.
The Winner That Didn't Play in the Competition
One huge winner that was not involved in the tournament at all is without a doubt Ireland. That's because the Finnish FA let go of the the head coach of Finland, and with Ireland and Finland playing against each other on the 1st of September in what will be the almost certain decider for who will get the 2nd spot in the group for a World Cup Play-Off opportunity, Ireland has gained a huge advantage. The new coach won't have much time to work with the team and will be at a huge disadvantage, especially considering Ireland's recent form and the fact the game that Ireland will play at home sold out within 24 hours meaning Ireland will have a 12th player.
The Biggest Winners
England.
Whether it comes home or not, England are going to be a big winner of the tournament. They got to the final in their own country bringing unprecedented exposure to their team across their country, and that is a huge win for the national team but also for the domestic league which will benefit from this too as exposure is key for the growth of women's football in the next few years.
It's not just England that are winners though! Northern Ireland will benefit a lot from the experience not to mention the benefits they already got from turning the setup professional for this tournament.
Criticism Over Stadium Turned Out Not to Be Right?
Before the tournament begun there was a little bit of controversy over stadium sizes for some games. For example, Iceland was to play two of their games at the Manchester City Academy Stadium which fits 7,000 at max.
And on paper, sure, you want to play on big stadiums, and provided those two matches were fully filled, the argument for for a bigger stadium would stand rightfully, but in reality, none of those two games resulted in a full house with an attendance of 3,859 for Belgium v Iceland and attendance of 4,029 for Italy v Iceland.
One might say that it's still nicer to play in front of a bigger stadium but I did so many games at a Umeå IK last season where the stadium fits 8,000 people and we had maybe around 500 at the games, and I promise you that it's much nicer to have a smaller stadium that's full than a bigger stadium that's empty or half-empty.
Our Prediction for the Euro Finals
It all goes down to Wembley. 499 goals scored. Who will scored the 500th European Championship goal? And who will be the all-time top scorer of the competition end of the tournament?
Germany delivered throughout the competition. They won this competition many times before, and due to not being considered as a serious favorite, they will feel like they have something to prove to the world. And based on that, we are going to predict that it will be Germany that will take it home.
But England, they have fans, they have Wembley, they are pumped up after so many high wins and they do have a very wide squad where if you put on a substitute, it's a "not her" kind of feeling for the opponents, and they do have the element of luck which helped them a lot against Spain so it is going to be a huge final!