In a town with a population of just 1,796 in 2020, Vittsjö GIK is a club that breaks the common phrase used in Sweden as to explain why other leagues are slowly starting to overtake the Damallsvenskan with that being "men powered clubs have more money" being yet another club in Sweden that is not powered by a men's club, and that has done quite well, in contrast to many of the men powered clubs in Sweden.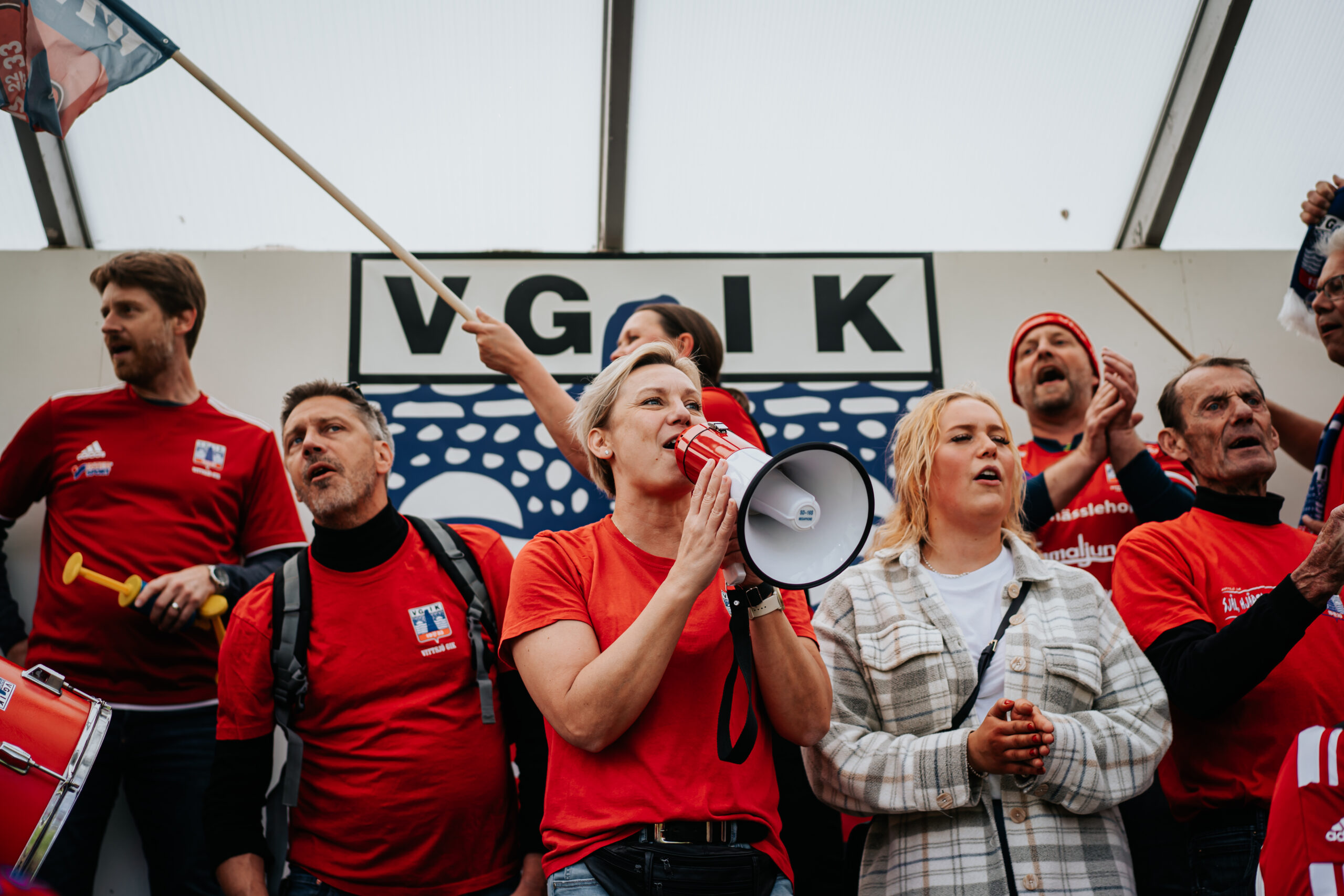 Vittsjö GIK is neither a team powered by a dominant men's team nor is it in a big city, yet has managed to come to the Damallsvenskan and not just settle in, but to also be one of the top teams in the past couple of years, scoring a 3rd spot in 2019, followed by a 5th spot in 2020 and 2021. Vittsjö's opponent Kristianstads DFF on the other hand, while from a city of 40,000 people, also break the already mentioned stereotype coming 3rd in the OBOS Damallsvenskan twice in a row, with that being in 2020 & 2021.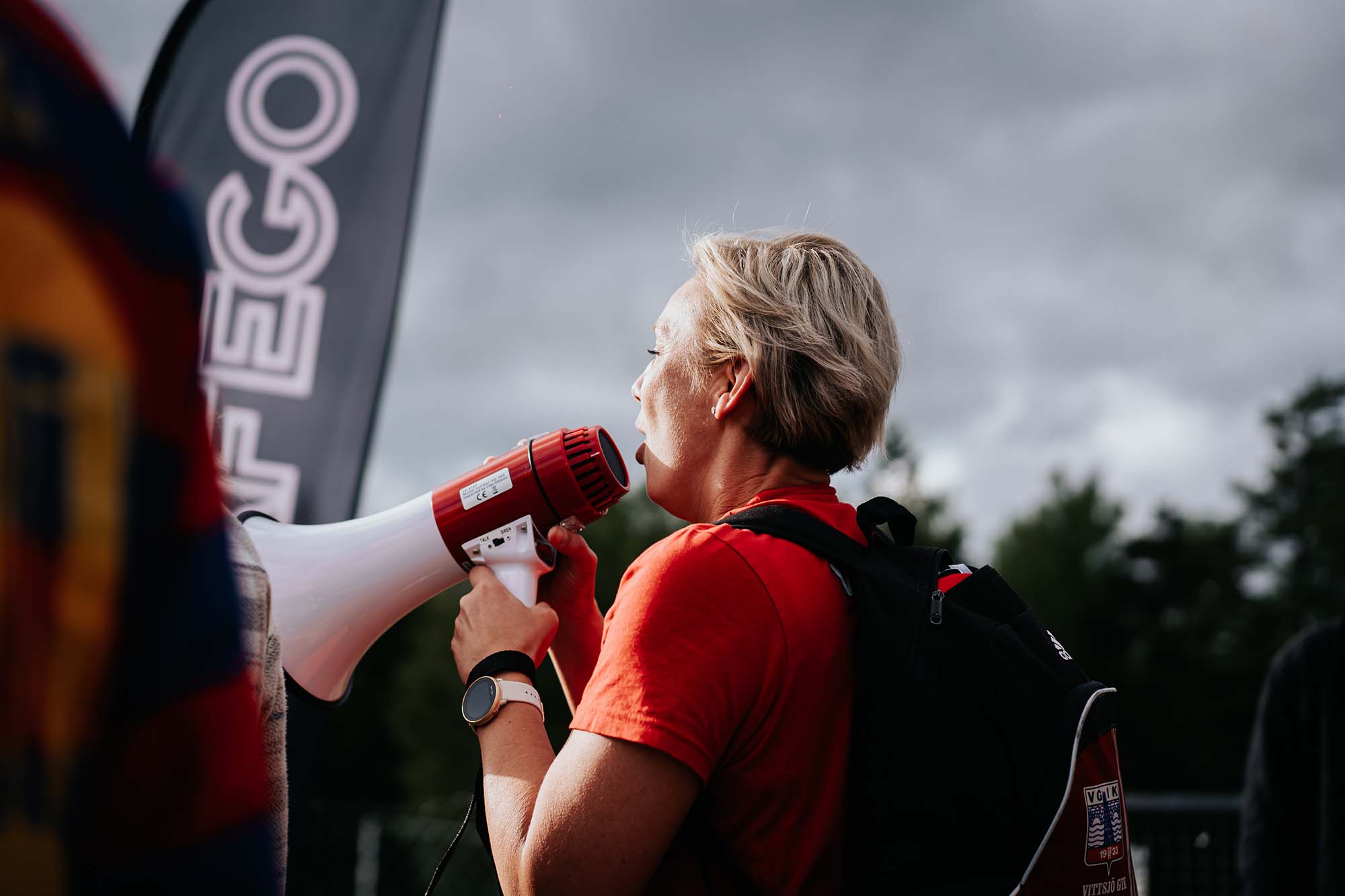 And they both happen to be local rivals just under one hour away from each other, both with a great set of fans, that aren't afraid to use their voice. But the stakes of this match were much higher than a derby. Prior to the match, Kristianstads DFF was placed 4th with 24 points after 12 games meanwhile Vittsjö GIK had just one point less, at 23 points. For Kristianstads DFF a win would mean that in the very best scenario they could potentially even snap the 2nd spot, but that in a still great scenario they could snap the 3rd spot which still guarantees the UEFA Women's Champions League possibility. For Vittsjö a win would put them ahead of local rivals, while also in the very best case put them on equal points with the 3rd spot which BK Häcken FF occupied prior to the match.
1,417 fans turned out on the occasion, and perhaps what struck us the most was the wide variety of fans. You had all kinds of ages, coming together to support their teams, both home and away fans, while at the same time being cultural to each other, something that is so often missing in derby's, especially of male football dominated clubs.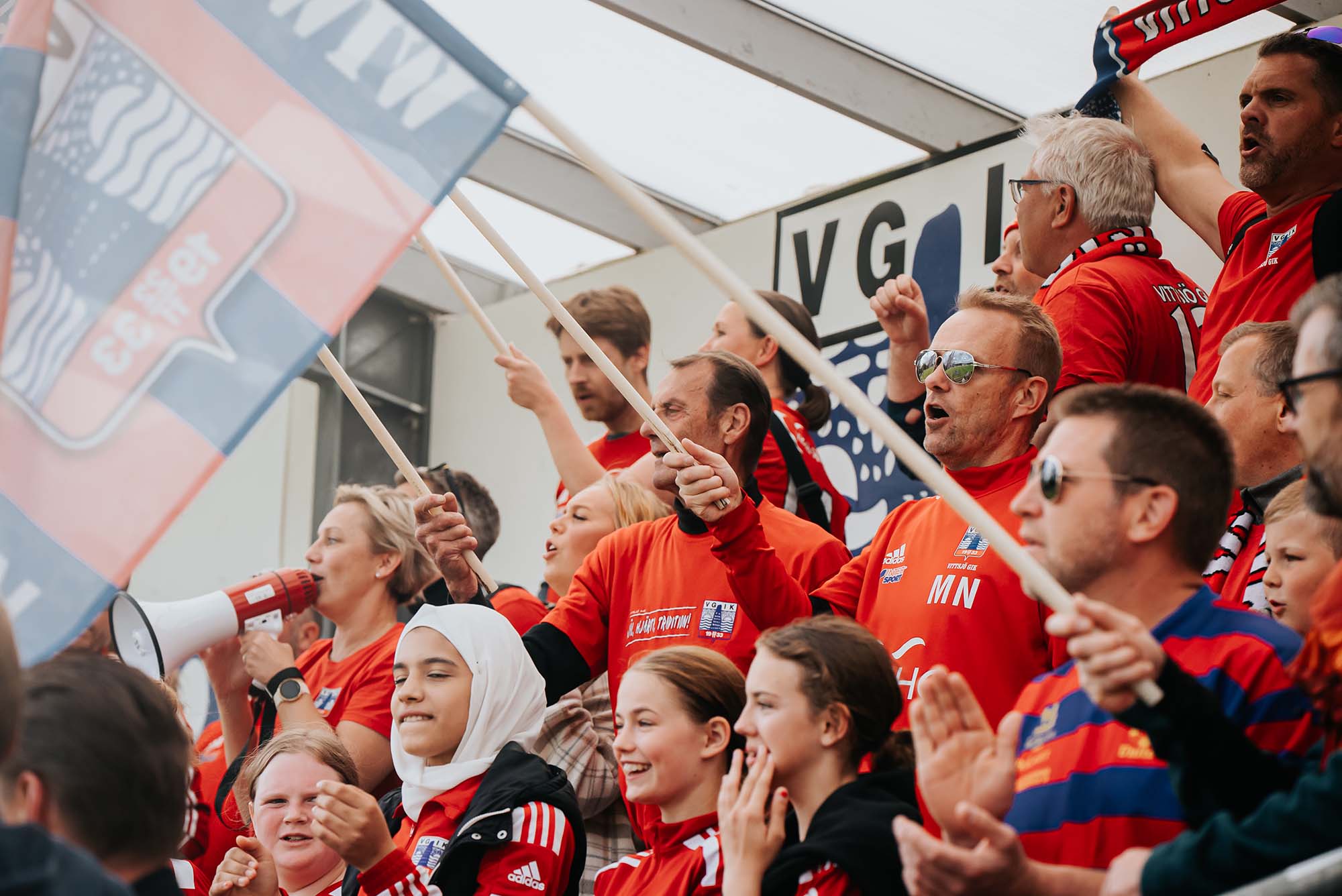 The first few minutes of the match didn't particularly belong to anyone, but it was Kristianstads DFF that perhaps looked a little bit nervous, with a great example of that being Kristianstads's goalkeeper not quite getting the ball on a run out in the very early minutes of the game.
As minutes progressed, it was the away team that started to show dominance, playing quick balls, switching the ball, getting a few shots. If there was anyone that was going to score before the first half ended, it would have been Kristianstads DFF, and so was the case in the 37th minute of the match when Évelyne Viens, a Canada national team player packed the ball into the net after a lovely through ball from Mia Carlsson, followed by giving a fan a high-five.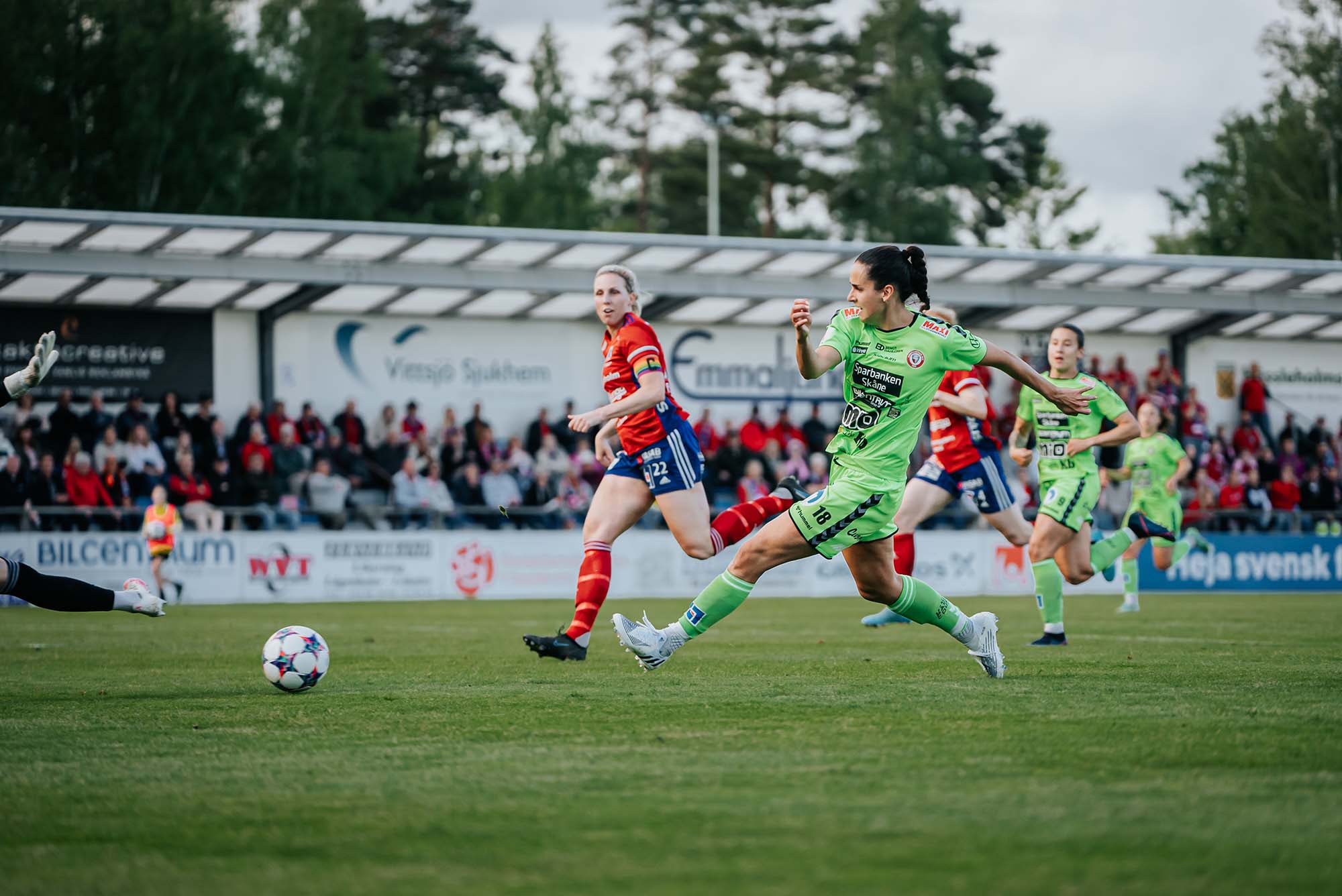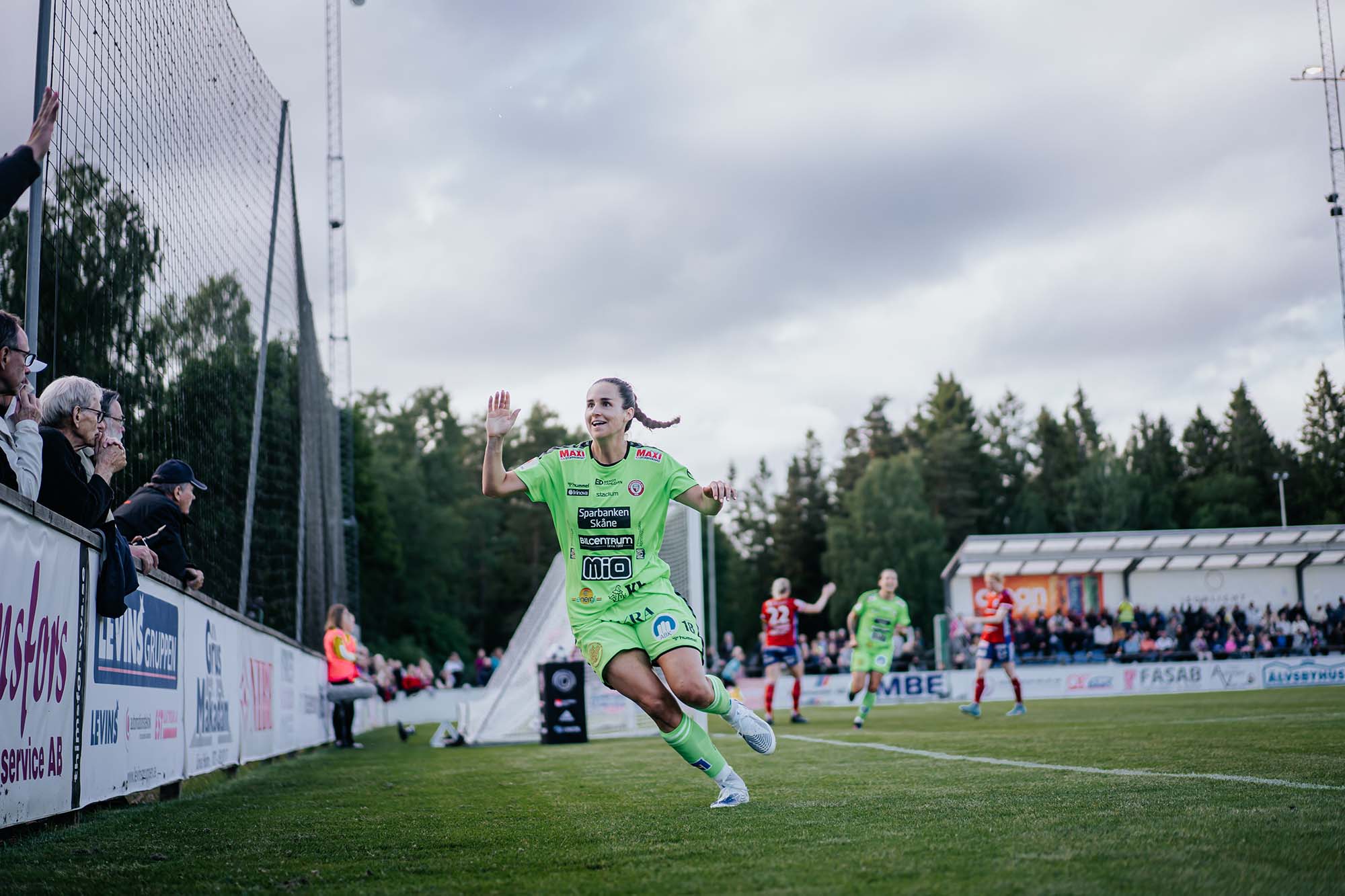 It was in the second half when Kristianstads DFF started to get more confident, getting closer and closer to the goal, at one point creating 3 corners in a row, and once again, it was a Mia Carlsson pass and a Évelyne Viens finish when Carlsson played a on-the-floor cross from the left side of the field in the 68th minute.
The away team had opportunities to make it 0-3 with perhaps the best one coming in after a pass-back situation to the goalkeeper, but the game ended 0-2 after a game controlled by Kristianstads DFF. BK Häcken's stumble against Eskilstuna United DFF would mean that Kristianstads would finish the day being placed 3rd.
Our next Damallsvenskan game that we will cover will be between the current champions FC Rosengård and Umeå IK in a battle of former Swedish national team teammates Caroline Sager and Lisa Dahlkvist. You can read more about Umeå IK in our North of Sweden issue of the Football is Everywhere magazine.